W have four horses for lease... check the horses below to see if we have your new equine partner! Others available too...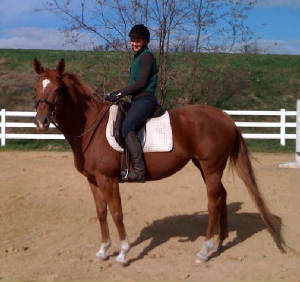 Lease at Coventry....
Thoroughbred mare
Chestnut, 16 hands, bred by Harry DeLeyer trainer of the 80 Dollar Wonder!

extremely talented, great disposition, 100% sound

no vices; obedient, trailers, etc.;

great horse for adult amateur, or junior young rider;

schooling all lateral work, light, pretty, Second level schooling Third

dressage only, or pleasure, (but gaits too nice not to be shown....);

was shown in dressage in 2010 scored high...

can provide video or still shots;

can be seen at Coventry Equestrian Center



Presenting Mister Matthew (otherwise known as Matty), has found a new home...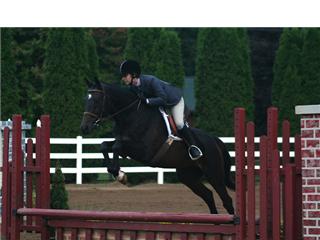 Schooling dressage in hunter attire!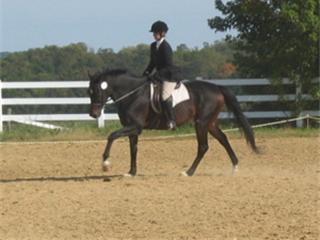 Mister Matthew
Matty is a 15 year old thoroughbred gelding 16 hands, sound and beautiful. Trained with basic dressage, and showing in dressage (presently Training Level/ First Level ) and hunters. In 2011, his first year out on the A show circuit at 3 foot, out of 450 horses in his division Mr. Matthew ranked 149th. George Moriis has ridden Matty twice and says he has "perfect flying lead changes!"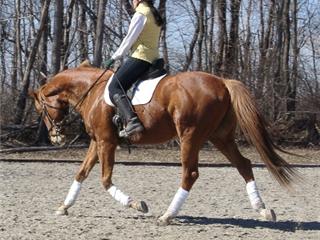 Quinn, a son of Affirmed
For Lease... Quinn... a large chestnut Thoroughbred, is a son of Affirmed, the last Triple Crown winner!
Quinn is working at training level, doing lateral work, and needs an experienced rider. If you think you are the person for Quinn, contact Kristin at
blythedale@comcast.net
for more information and to come out to meet him!
Here is Andy, who is now leased to a new partner! We just left his pictures because we are so proud of him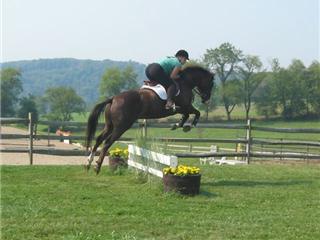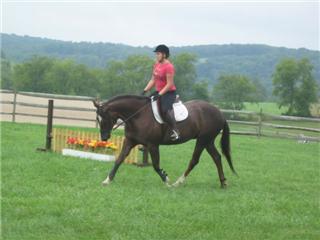 Andy
Andy is leased, but here he is jumping and doing "dressage."
These photos show Andy's nice bascule over a jump, and him stretching on contact. All Coventry horses stretch. It is fun to watch the jumping lessons here. One minute the riders are jumping a course and the next minute they are practicing dressage! Of course, we all know it is the flat work inbetween the fences that count!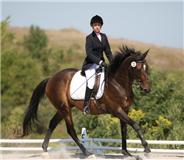 Somerset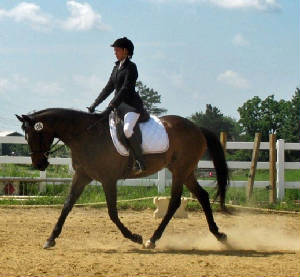 Somerset has passed...!
His pictures are still here because we are very proud of him!
For Lease... Dakota...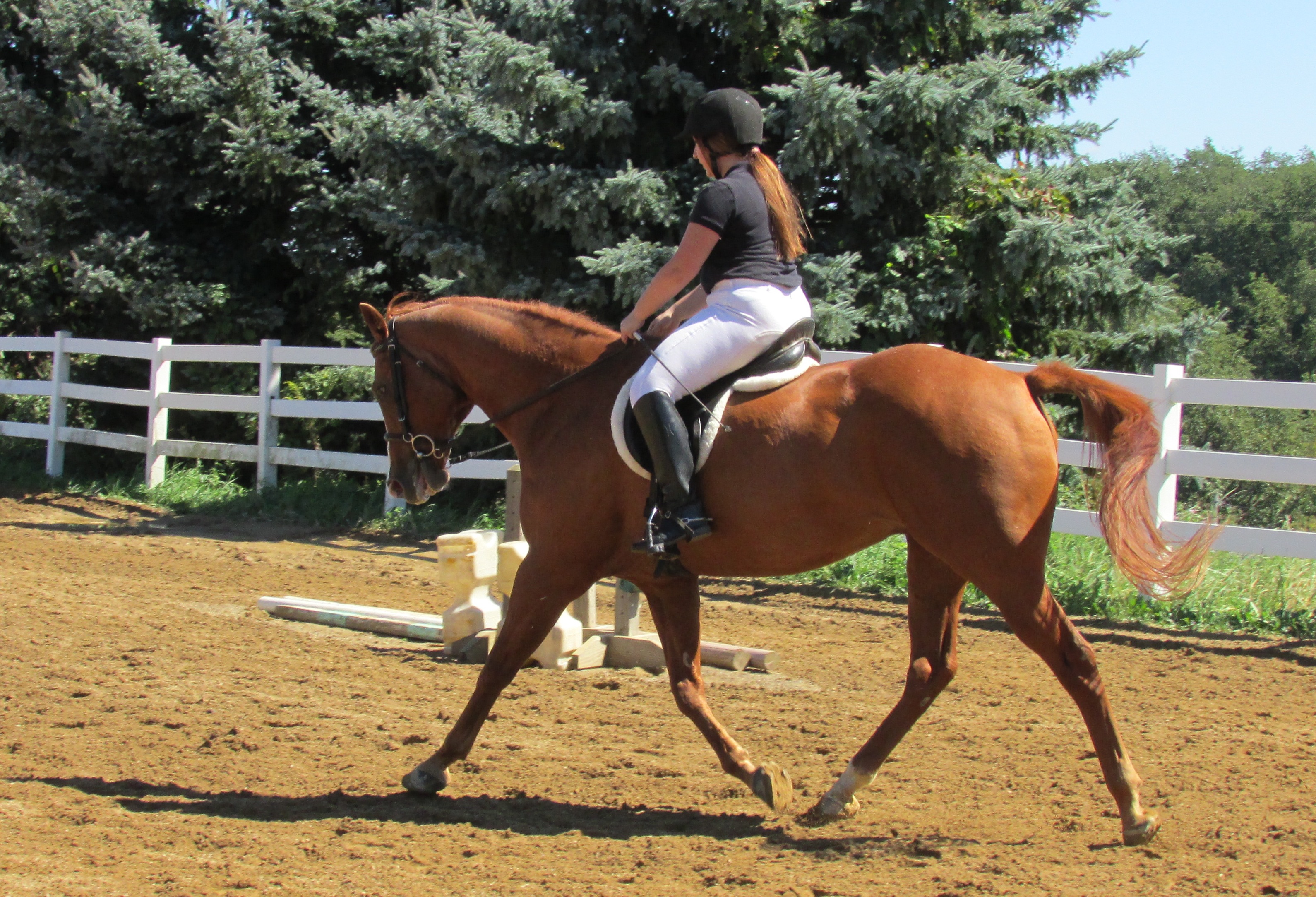 Dakota Lengthening 2013
Dakota, an Appaloosa / Thorougbred cross is for lease. Dakota has been shown in dressage and has lots of talent over fences. He just needs a jockey!