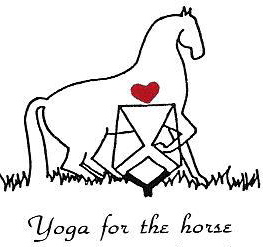 Train Equine Yosage which is yoga for your horse.
Train your horse to be supple, use his back and top line with relaxation. Yosage is good for all horses whether hunters, trail, western...
By training your horse with Equine Yosage your horse will become more responsive to your aids and love you for releasing his tight muscles. Yosage will even help a horse with back problems because it relaxes the back and stretches the spine...
Teach your horse to stretch and elongate through his spine so he carries the rider with ease and supple muscles. Releasing the horse's back will also improve his gaits, and his attitude.
To learn more about Equine Yosage or to schedule an appointment for your horse call Kristin at 724-206-9902.
Lunging is a great way to train stretching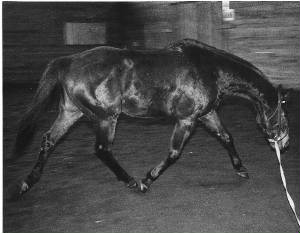 Blythedale stretching through his whole back.
Here is an example of a horse stretching through its whole topline - Yosage or yoga for horses.

A horse can be taught to stretch either under saddle or on the lunge line. Stretching releases all the knots in a horse's top line, enabling it to move with ease and eliminate back problems. Of course, all the stretching in the world will not help if the saddle is not fitting correctly or the rider is not sitting in balance.
Note how this horse is tracking up from the hind end and stretching throughout its whole back and spine.