Ingrid Albrecht MacNamara - coming to Coventry on Saturdays. Talk to Kristin if you are interested.
May 21th, 2017... Coventry Equestrian Center Schooling Show. See website for details and downloadable registration form.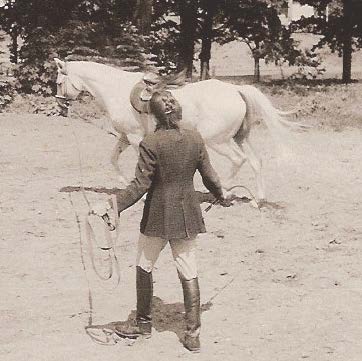 Clinics
Anatomy in Motion Clinic
Sponsored by the THREE RIVERS EQUESTRIAN ASSOCIATION

Hosted by Coventry Equestrian Center

October 27, 28 & 29
Coventry Equestrian Center
452 Old Hickory Ridge Road
Washington, PA 15301
Peggy Brown is the President of Centered Riding and Co-Founder of AnatomyinMotion.com
Friday evening lecture/Demonstration:
The Visual Rider - $25.00
Private Lesson: $150.00/hour and includes Friday lecture
Semi Private Lesson: $75.00/hour
Group of 3 or more: $55.00/hour (Five rider maximum)
Auditing: $50.00 for weekend or $30.00/day
Stabling (limited): $50.00 for weekend or 35.00/day
Discounts:
$5.00 off to USDF Jr/YR's, 4-H & pony club members
USDF Credits (course #102860): $5.00
- Concession stand will be open throughout clinic -
Make Checks Payable to:
Three Rivers Equestrian Association

For more information contact:
Kristin Hermann
blythedale@comcast.net
(412) 296 - 2130

USDF credit information contact:
Ingrid McNamara
iadressage.diva@gmail.com
(412) 680- 8066
Click here to download the Peggy Brown Anatomy in Motion Flyer
Click here to download the registration form Anatomy in Motion Workshop

Kristin is available for clinics to train you how to Home School your Horse: Lungeing, Acquiring a good Basic Position, training your horse to be Relaxed, Rhythmic and Round, Off the Wall Riding to put your horse Straight, Longitudinal and Lateral Suppleness, Stretching, and Lateral Work... If you need any help schooling your horse to be relaxed, accept the bridle, lungeing, developing a top line, cantering on the correct lead, stretching, shoulder in or leg yielding... ~ call!

Visiting Trainers - two jumping trainers, and three dressage trainers. Or, bring our own!
Coventry is one of the few stables that allows outside trainers. We do not want to tell you who to ride with or which farrier or vet to use for your horse....Outside trainers must have insurance!
Sue Stepuson comes to Coventry every week to give lessons in hunt seat/jumping.
For more information (times, dates and rates) call or email Kristin.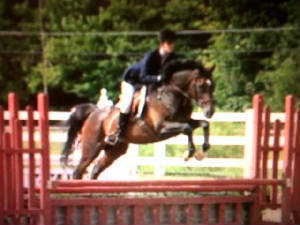 Mister Matthew, an off the track thoroughbred excells at hunters and dressage
Several horses at Coventry compete as both dressage horses and hunters.
George Morris would be proud!
Read the article about the two clinics we attended with George under Training Articles...
George Morris actually rode Mister Matthews ( Matty) twice!
Read article here: http://blythdale.tripod.com/coventryequestriancenter/id73.html
Mister Matthew, 1st Level at Lake Erie College


Mandy Collier student at Coventry showing First Level

Eli and Valerie (Kristin's student)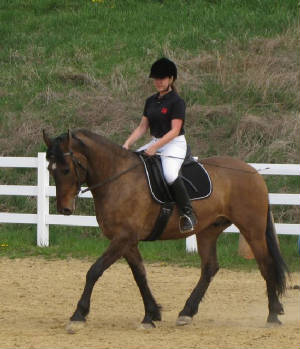 Riding in the Test 'n' Train Clinic April 09. Note lovely position and soft contact